Welcome to IDD
The Barony of L'Ile du Dragon Dormant is the local chapter of the Society for Creative Anachronism for the city of Montréal and the southern region of the Province of Québec.
L'Ile du Dragon Dormant was founded in 1984 as a shire and has been elevated to Barony in March 2005. It has since grown to include over ninety active and semi-active members. Typically, the barony hosts four to six events a year, and holds practices weekly, as well as workshops covering various activities.
---
Their Excellencies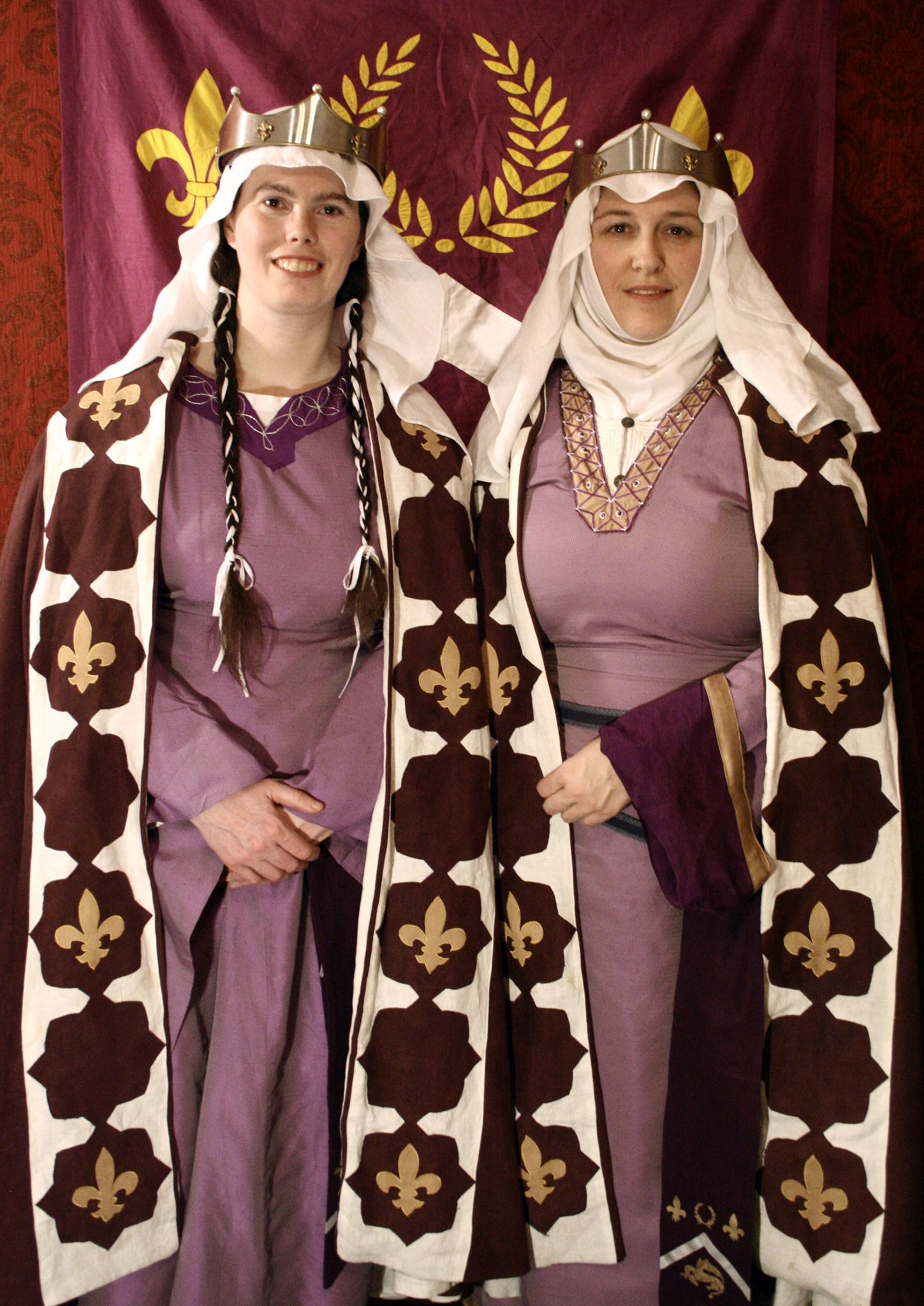 Baroness Jeanne de Robin & Baronne Genovefa Clerica


---
Greetings
As Chatelaine of the Barony of l'Ile du Dragon Dormant, it is my great privilege to welcome you to our current middle ages. I am here to help you enjoy your SCA experience as much as possible by showing you around. I guess we should discuss what the SCA actually is... I believe the SCA is an opportunity to learn new skills, visit (somewhat) distant lands and meet new friends. Whether you're interested in learning medieval martial arts such as archery, fencing or armored fighting, or are more interested in arts, crafts and sciences such as tailoring, cooking, brewing, calligraphy, spinning, weaving, storytelling, leatherworking, dancing, singing, metalworking, and many more activities which were performed in the middle ages, I can help connect you with your interest. Scadians are more than happy to share their knowledge and help you acquire the skills you desire.
If you want any help getting started, contact me at chatelaine@dragondormant.eastkingdom.org and I'll get back to you shortly.
Click here to learn more about the SCA (external link: www.sca.org)
Click here to become a member of the SCA (external link: membership.sca.org)
To be informed of all events, practices and everything happening at l'Île du Dragon Dormant, you can join our mailing list by visiting this link : http://lists.eastkingdom.org/mailman/listinfo/dragondormant



---
IDD Populace Favor

The IDD Populace favor was designed by a group of people from Dragon Dormant.

It was decided that the favor would have the colours of the IDD arms but be constructed in a way that allows people of all sewing abilities to make their own. The purpose of the favor is to allow members of our populace to show Baronial pride in displaying our colours, and to let others identify us as member of such a wonderful Barony.

Any wishing to display their love and pride in our Barony is welcome to wear the favor. We encourage you to wear your favor at both home events and ones from away. If you do not know someone else wearing the favor, introduce yourself as family. Please contact Her Excellency for favor kits.